Coins for Kids
Written by Steve
In an effort to help educate our children on the importance of saving, the Springfield Catholic Credit Union has a program in place called COINS FOR KIDS. We have presented this program to the Central Office and presented to all 4 third grade classes in our Catholic School's for several  year's and will be repeated again soon. 
The Springfield Catholic Credit Union started a program for the grade school students to begin the process of saving for the future.  The program included a presentation in the classroom on saving money and follow up visits to the school to collect the money to begin the saving process.  When the membership card enclosed, is completed, the credit union will provide the young savers with a quarter coin folder to start their program that will total $5.00 when completely filled.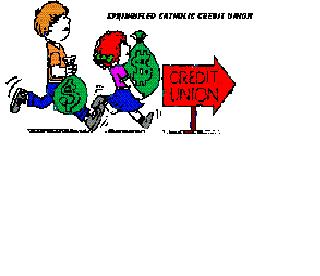 Through a repeated process, the students will become a "MEMBER" of their Springfield Catholic Credit Union. At different levels, the students will be rewarded with incentives. After 1 folder of $5.00, the young saver will receive a "COINS FOR KIDS" Club membership card. After 3 folders of $15.00, they will receive a Gift, and finally at the $25.00 level, Certificate of Membership to the Credit Union.
Saving in their own Catholic Credit Union will teach them 2 different lessons. The first being, in a credit union, the concept is much like the stewardship program when 'Catholics are helping Catholics'. The second, to show our children that it is OK to spend money but it is equally important to have a savings program for those larger needs they will be faced with.